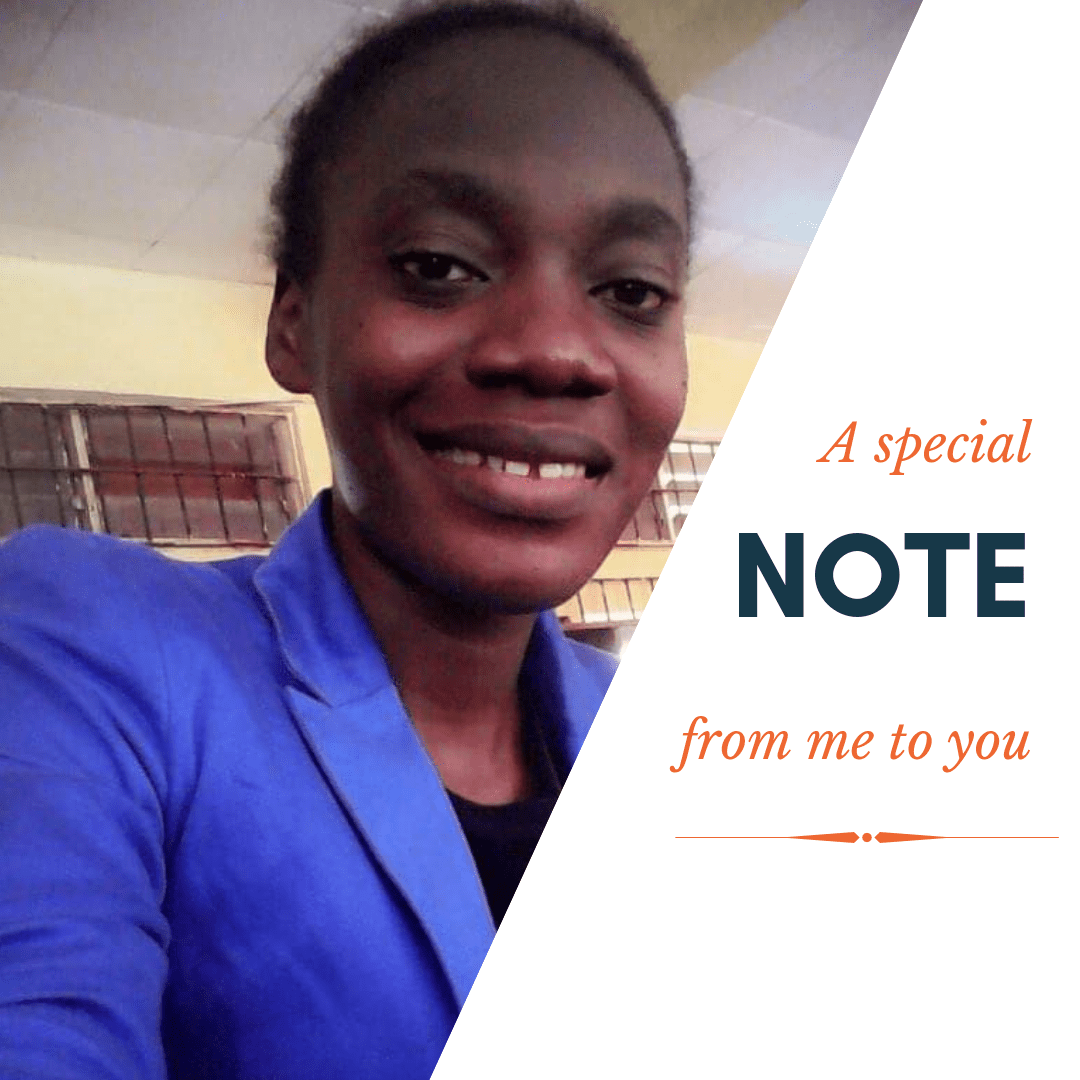 Hello, friend! Thanks for visiting moment with God. I'm Faith Nwabuisi by name, born in the Western part of Nigeria and has been gifted by God to teach my world through my writings. moment with God is borne out of this love and a heart full of desire to share the love of God and to let the world see God's all encompassing goodness to mankind, to bring God closer to humanity through inspirational articles, stories and devotionals.
I write mainly by inspiration gotten from the word of God and share stories from personal experience for the purpose of reaching out to as many who might be encouraged, inspired or motivated by them. The aim is to affect lives positively for God's kingdom and to live out our full potential. 

moment with God prod

ucts

MWG Magazine Expositions: This newly published magazine – First Edition is full of God inspired topics you wouldn't want to miss giving a trial. it is enriching, enlightening and brings about an inner motivational drive  towards God. To get a copy of this magazine, kindly visit the MWG product page and follow the prescribe link.


Daily Strength Devotional: Our carefully written devotionals convey each message as it is in the mind of Christ. Each reader is left with a personal message drawn from the topic under consideration which is able to keep the spirit and mind connected to God each day. 2019 devotional is already available for purchase on amazon. Visit the MWG product page for more on this product or contact me if you have an inquiry to make.
Subscribe to get updates and special offers