The Jewish Time And Bible Significance
The Jewish Time And Bible Significance
A handy guide and blueprint into scriptural truths
.Evangelism material .Commentary .Study tool .Handy guide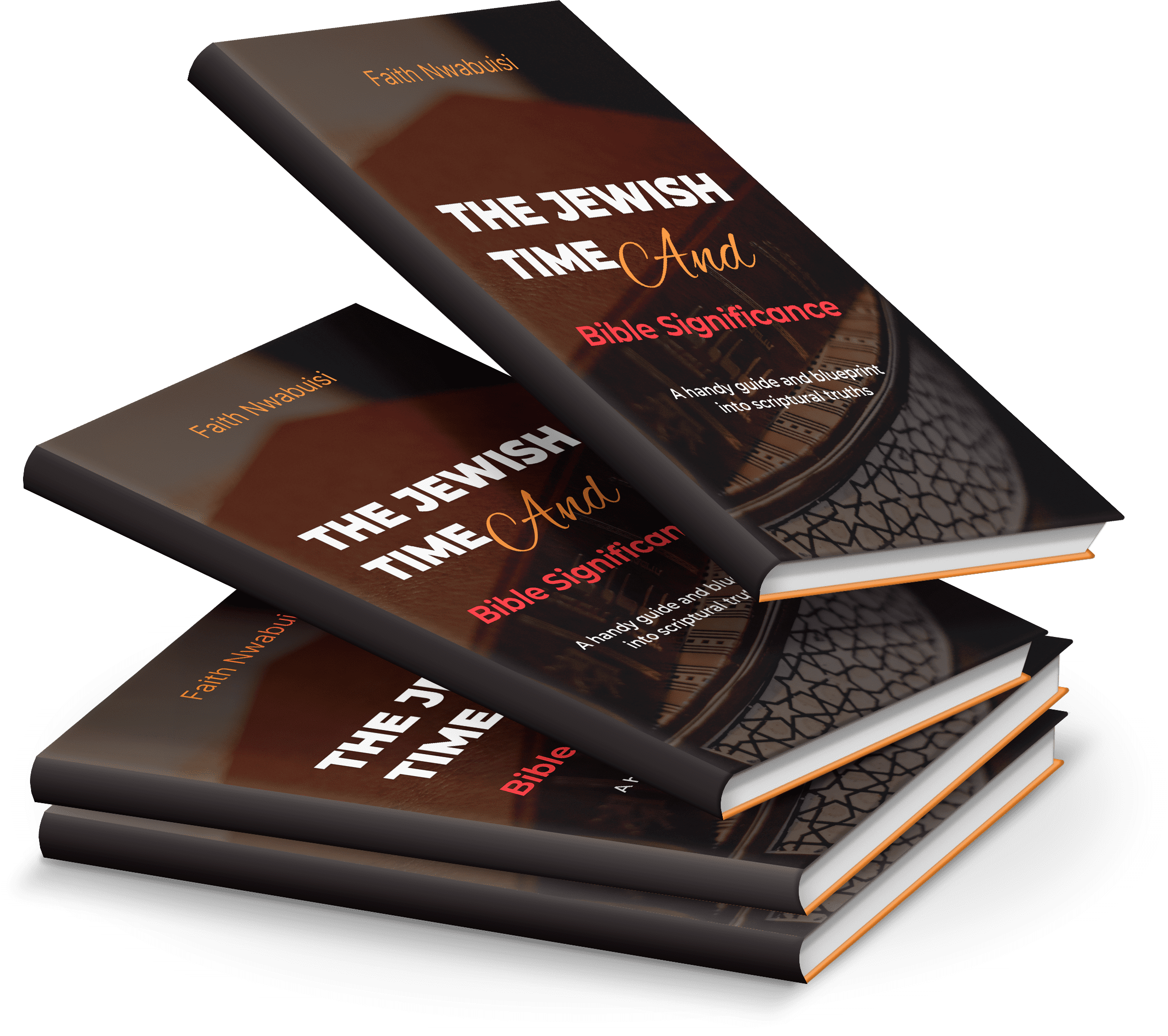 Understand the Jewish concept of time and get insight into salient scriptural truths
Sometimes when we read the Bible and come across certain events that tells us the time at which it took place, one may begin to wonder what those Jewish time translates to in today's time and whether they hold any spiritual or scriptural significance.
The Jewish Time And Bible Significance has been put together to help you answer those questions. With this book, you will get a guide and blueprint that will not only help you understand the Jewish concept of time and how you can interpret it in today's world but will also show you the various places they were mentioned in the New Testament and draw out salient scriptural truths in few words that each of them demonstrated across different events.
This handy guide is unique in the sense that it brings to light the consistency of God's message and its importance.
Now available for purchase on Amazon
Glossy paperback cover finish