1 Kings 22:2-4 "And it came to pass in the third year, that Jehoshaphat the king of Judah came down to the king of Israel. And the king of Israel said unto his servants, Know ye that Ramoth in Gilead is ours, and we be still, and take it not out of the hand of the king of Syria? And he said unto Jehoshaphat, Wilt thou go with me to battle to Ramothgilead? And Jehoshaphat said to the king of Israel, I am as thou art, my people as thy people, my horses as thy horses"
Did you hear the response of king Jehoshaphat? He said, "I am as thou art" How is that possible? king Ahab was a backslider and has gone away from God, he no more does the will of God and is not at the centre of God's will but king Jehoshaphat was a child of God standing for God, doing his will – He still have God as his Lord, yet "I am as thou art, my people as thy people, my horses as thy horses." He is invariably saying, "why won't I go with you? we are the same and have everything in common, you are my brother even though you are a backslider."
When you don't know who you really are in Christ then compromise becomes your second nature – you compromise every now and then effortlessly without noticing anything
Esau new knew who he was by being the first son. He never knew the privileges that follow the first son and the value of it. He sold his birth right (the right of the first child) to his younger brother Jacob for just a morsel of meat. As a result he lost the blessing – his inheritance even though he sought it carefully with tears
In the case of Jehoshaphat he could have lost his very life if not for God's mercy that delivered him and he cried out for help before it was too late. The act of compromise is dangerous, it can make you lose your inheritance in Christ, it can make you lose your Salvation, lose your right, your blessing, your integrity, your virginity, your life and finally, heaven.
Compromise and unequal yoke work hand-in-hand because unequal yoke cannot exist without compromise. When you compromise it means bending your principle, trying to fit yourself with something unfit (bigger or smaller, higher or lower etc.), yoking yourself to rhythm or relate with something or someone un-relatable
The result or outcome of such an act / relationship is always not successful, it is unproductive, it causes more work than it is to be done, it scatters not arrange. It does not always meet the purpose to which it was supposed to, this is because – "the bad will nearly always super-impose itself over the good" says someone
And that's why the Bible warns every true child of God not to be "unequally yoked together with unbelievers; for what fellowship hath righteousness with unrighteousness? And what communion hath light with darkness? And what concord hath Christ with Belial? Or what part hath he that believeth with an infidel?" 2 Corinthians 6:14, 15
If you must run the Christian race you must not be yoked unequally with the unbeliever – the one who is not running. If you want to see God at last, you want to make it to heaven, you must not be unequally yoked together with those who God is not in their mind, whose goal is not heaven. If you want to succeed in business as a business man or woman you must not be unequally yoked together with that business partner that believes in cheating others, defrauding others, deceiving etc. I pray that God will give you and I grace to stand in Jesus name.
No doubt the world is full of challenges and difficult that will want to try us but as a child of God you must make up your mind and choose to do what you know is right – do the right
Are there causes of compromise?
Yes there are. When someone – a believer compromises it is because of the following reasons some of which I will state below:
Like I've said earlier, when you don't know who you really are in Christ as a believer, and this form of compromise is the worst because you don't even know you are compromising, just like Jehoshaphat said, "I am as thou art" he does not know he was compromising already because since he is like Ahab then there is nothing wrong in that
Other reasons of compromise include: fear of man, lack of faith, lack of patient, frustration, love for the world, etc.
Maybe you have one or more of this causes of compromise in you as a child of God, you can take it to God in prayer and ask him to root them out of you because He said, "Every plant, which my heavenly Father hath not planted, shall be rooted up." Matthew 15:13
Christ has not planted the fear of man in you (see 2 Timothy 1:7), neither has he planted lack of faith in you (see Matthew 17:20) or lack of patient (see Psalm 37:7) or frustration ( see John 14:27) or love for the world (see 1 John 2:15). Moreover Christ said in his word that you are seated in heavenly places together with Him and has been translated from the kingdom of darkness to the kingdom of his dear Son – Jesus and has made us (believers) kings and priests unto him. This is your position in Christ and so you have to know who you are in Him
He has given you the power to live for him and him alone. In all your endeavours, career profession, ministry, dreams, etc. you can succeed without compromise your faith in God, your stand with Him, the truth of His word, your love for Him and His holiness. Only compromise your will for His will. Let His will alone be done in your life and your overall success is guaranteed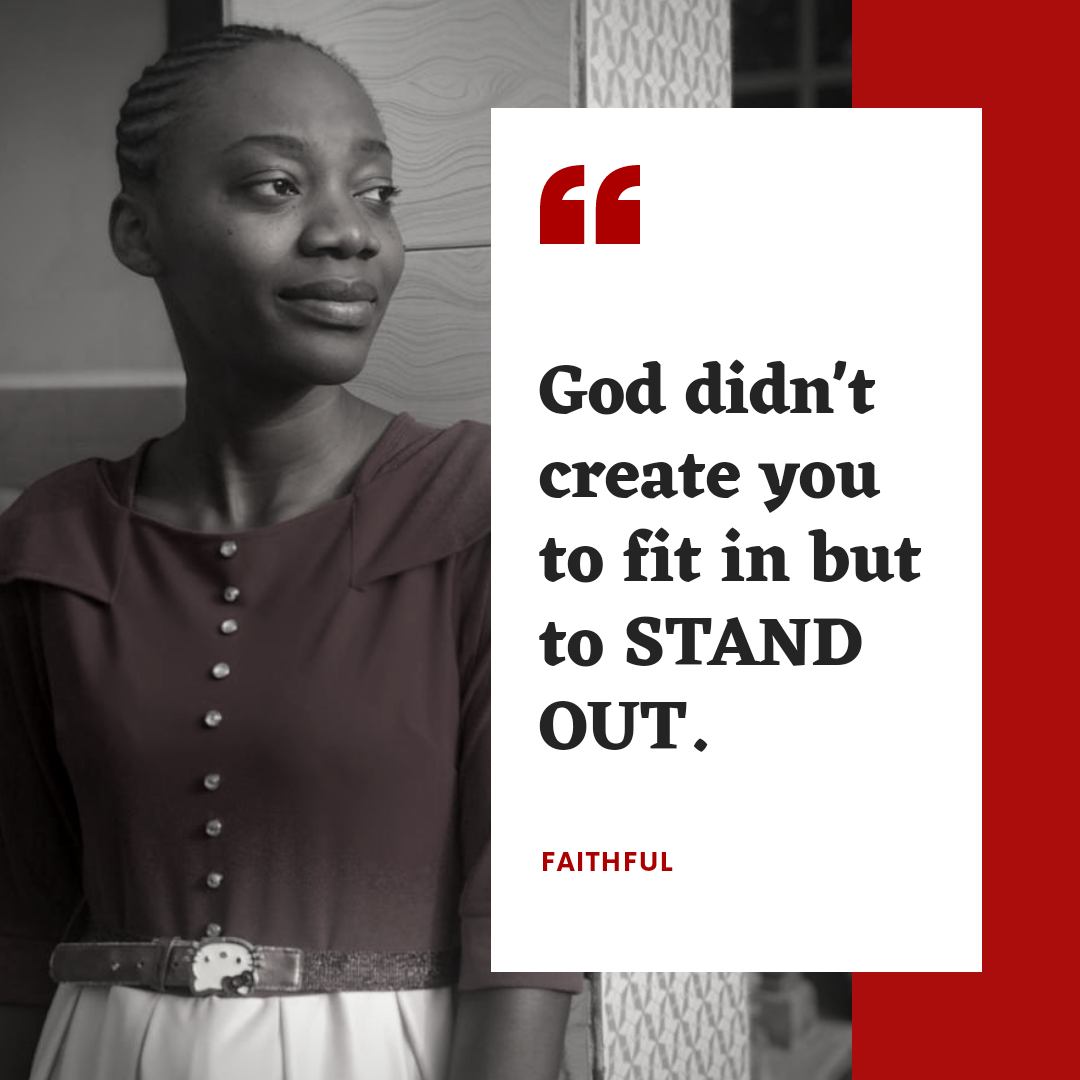 Born in the Western part of Nigeria, is a teacher of God's word and a promoter of purposeful living. She is on a mission to bring humanity closer to God through her inspired God-centered teachings, and help Christians live their lives in full for God's glory